Why Poetry Is Back In Fashion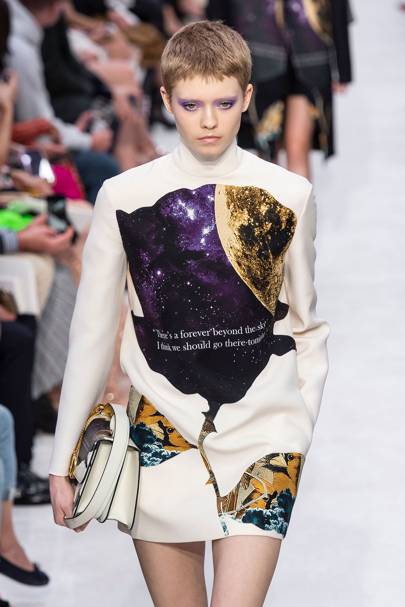 The adjective "poetic" crops up all over the place in fashion show coverage, applied to anything with any kind of sensitivity or technical mastery to it. Though occasionally apt, it often loses any particular clarity of meaning, being easily replaced with its linguistic bedfellows "lyrical" and "romantic", and applicable to everything from diaphanous dresses and pastels to flamboyant shirts that wouldn't look out of place on Lord Byron or Percy Bysshe Shelley.
In more precise ways, though, the relationship between poetry and fashion has proved itself to be a rich one, especially recently, with a number of collections explicitly framed and shaped by the words, work and lives of poets both ancient and contemporary. For his autumn/winter 2019 Valentino offering, Pierpaolo Piccioli collaborated with four contemporary poets (Yrsa Daley-Ward, Mustafa the Poet, Greta Bellamacina and Robert Montgomery), inviting them to contribute words to a series of garments – as well as an accompanying volume, called Valentino On Love.
This trend has grown in tandem with rising sales of poetry in the UK, an upward surge driven mainly by young women. With the internet providing fresh platforms and visibility for a plethora of voices, and publishing houses championing the sector, the future of verse feels bright.